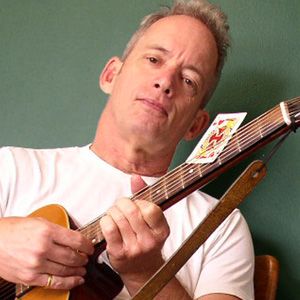 HERE'S ME:
• Born in L.A. CA, USA, Air Force Brat Jay Spears lived in Turkey, England, Ireland, and a buncha places across the U.S.
• In college Jay earned his daily bread playing guitar, banjo, & mandolin in the pit orchestras for musicals in the university drama department.
• His debut album "BOY HOWDY" features "I Like Mike" which was the first music vid ever to play on Viacom's LOGO channel.
• Jay's sophomore CD "PLAYIN ON MY TEAM" includes the full-choir gospel rocker, "Smak Dem Christians Down".
• Jay's third album "WE ARE ALL BORN LUCKY" experienced projectus interruptus when he was diagnosed with cancer in 2010.
• A happy ending for "BORN LUCKY" came when it was finally released in 2013.
• Jay is the recipient of a 2013 ASCAP Plus Award.
• Now Jay streams live with his extra-fab quartet BORN LUCKY LIVE!